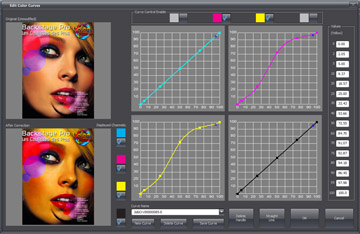 Even though the C-Breeze RIP default color settings produce amazing results, sometimes you want or need to change the color. Achieve a special look or correct a graphic that doesn't have great color. Give the image more punch or change the hue to make it look better on a particular color shirt. The possibilities are endless.
See results in real-time

Global controls. Control brightness, saturation and contrast just by moving a slider

Make changes in RGB or CMYK color space

Create and save custom CMYK curves that you can then apply to other jobs

Can have a different settings for different jobs

Can view each CMYK channel individually or any combination of channels.

Bend the curve for all CMYK channels, each channel individually or any combination thereof.
---


Execute production-runs on multiple printers while simultaneously ripping new jobs.

Easily control print jobs after ripping, right from C-Breeze RIP.

Easily import/export ripped print jobs to/from multiple print queues.

View the print-file's embedded thumbnail image for easy identification.

Accepts F2000 print files (PRNs) created by any application*.

Change a print queue's attributes from the same window, without dealing with the Windows operating system interface.

Print the same job to multiple printers simultaneously.
* You can import print files (PRNs) created by other applications, print them and create production runs but you cannot edit them.
---
Special Effects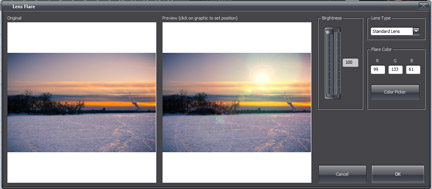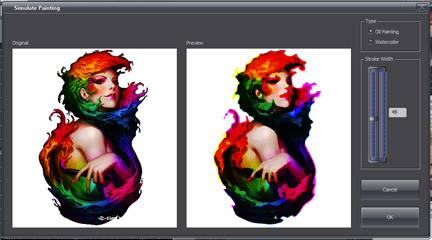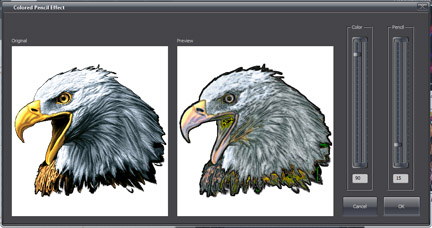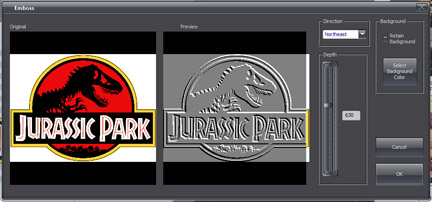 ---
CLICK HERE to see some actual jobs printed by Gator Grafix using C-Breeze RIP F2000
Thank you Gene @ Gator Grafix, LLC! A true professional with vision as well a skill and experience. You're a true asset to the industry.

The beta-testing efforts and suggestions provided by Gator Grafix have been invaluable in the cleanup stage of C-Breeze RIP F2000- edition development. I look forward to your continued input on this and future projects.
-- Fred Padilla
President
C-Horse Software, Inc.
---
Testimonial from a well-known industry expert
"Using the hot folders and output to file features I was able to create an automated RIP workflow configuration in just a few hours, allowing one central location to serve many printers without user intervention. It provides rock solid reliability, speed and excellent color reproduction."
-- Chris Freeman
Cafe Press
---
Great Dane Graphics
Very special thanks to our friend
Dane Clements of Great Dane Graphics
for letting us use his awesome artwork for
our demos and documentation.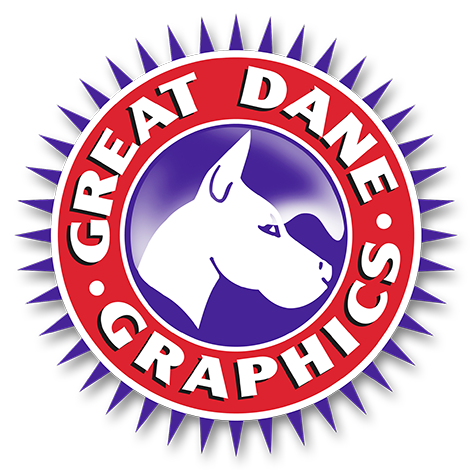 ---